Small Business Certifications
Small Business Administration's 8(a) Business Development Program
Service Disabled Veteran Owned Small Business (SDVOSB)
Veteran Owned Small Business (VOSB)
Small Disadvantaged Business (SDB)
Historically Underutilized Business Zones (HUBZones)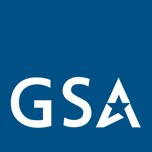 Contract #GS00F344CA
522310 – Financial Advising, Loan Servicing and Asset Management Services
541211 – Auditing ServicesHernia co-pa
541219 – Budget and Financial Management Services
541611 – Management and Financial Consulting, Acquisition and Grants Management Support, and Business Program and Project Management Services
541990RISK – Risk Assessment and Mitigation Services
561450 – Business Information Services
611430 – Professional and Management Development Training
54151HACS – Highly Adaptive Cybersecurity Services (HACS – All 5 subcategories)
54151HEAL – Health Information Technology (IT) Services
54151S- IT Professional Services
561920 – Conference, Meeting, Event and Trade Show Planning Services
https://www.gsa.gov/buying-selling/purchasing-programs/gsa-multiple-award-schedule
Contract Details:
10-year Indefinite Delivery/Indefinite Quantity (IDIQ) contract. Period of Performance 06/01/2012 to 05/31/2022 (extended by one year)
Information Technology (IT) solutions for commercial and non-commercial
137 labor categories for task orders in support of everything IT
Streamlined ordering of required IT solutions and services at reasonable prices
Wide range of IT services spanning across ten task areas – Platinum has all 10
Contract NAICS Code(s):
541512​ Computer Systems Design Services
Contract Ceiling: $20 billion per Contract Holder
Platinum Contracts: Small Business (75N98120D00054), SDVOSB (HHSN316201800030W) , and 8a (75N9811950082)
CIOSP3 Labor Rates: Click here for rates.
Task Areas
The CIO-SP3 contract provides a number of task areas under which services may be acquired. Platinum Business Services can deliver services in the following areas.
TASK AREA 1 – IT SERVICES FOR BIOMEDICAL RESEARCH, HEALTH SCIENCES, AND HEALTHCARE
TASK AREA 2 – CHIEF INFORMATION OFFICER (CIO) SUPPORT
TASK AREA 3 – IMAGING
TASK AREA 4 – OUTSOURCING
TASK AREA 5 – IT OPERATIONS AND MAINTENANCE
TASK AREA 6 – INTEGRATION SERVICES
TASK AREA 7 – CRITICAL INFRASTRUCTURE PROTECTION AND INFORMATION ASSURANCE
TASK AREA 8 – DIGITAL GOVERNMENT
TASK AERA 9 – ENTERPRISE RESOURCE PLANNING
TASK AREA 10 – ​SOFTWARE DEVELOPMENT

The Best-in-Class 8(a) STARS III GWAC is a small business set-aside contract that provides flexible access to customized IT solutions from a large, diverse pool of 8(a) industry partners. The 8(a) STARS III GWAC:
Expands capabilities for emerging technologies,
Supports both outside of the continental United States (OCONUS) and CONUS requirements,
Features limited protestability up to $10M, and
Offers expert guidance from the GSA team, including free scope review services and market research
Contract Specifics:
• The 8(a) STARS III GWAC ordering period is a five year base with one three year option. This ordering period began on July 2, 2021.
• The ceiling for 8(a) STARS III is $50 billion.
• 8(a) STARS III allows for fixed price, time and materials, labor-hour or a hybrid blend of these task order type
• 8 (a) stars contract number is
47QTCB21D0108
• 8(a) StarsIII Labor Categories, click
here