At Platinum, we view our business consulting services as the engine of our management, organizational and business improvement engagements.
Our business consultants provide first-hand knowledge of and experience with commercial and government best practices, broad subject-matter expertise, and a deep understanding of the federal marketplace. We deliver top-quality products and services that will help your organization become higher performing and customer driven. Platinum provides expert advice, assistance, and consulting to support an agency's mission-oriented business functions.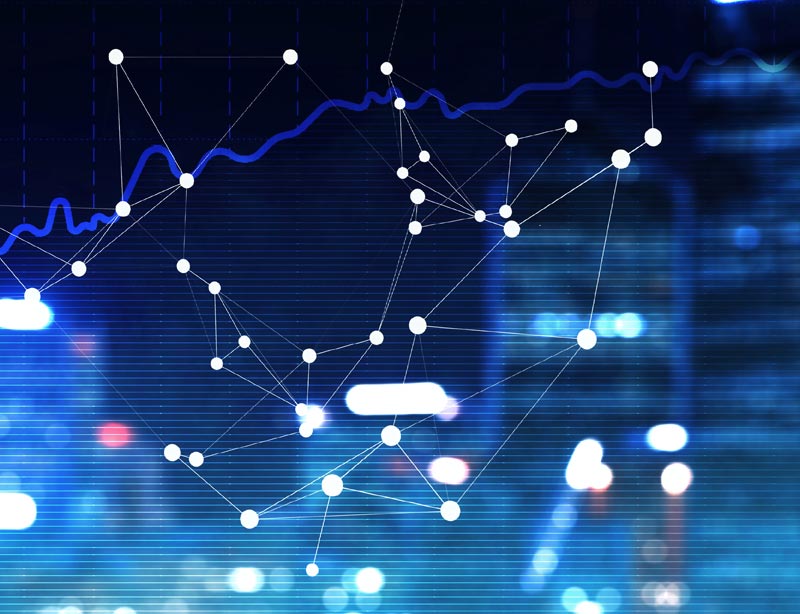 Federal Manager's Financial Integrity Act (FMFIA)
Federal Financial Management Improvement Act (FFMIA)
Federal Information Systems Audit and Control Manual (FISCAM)
Office of Management and Budget (OMB) Circulars A-11, A-136, A-123 Appendix-A, A-127, A-130, Appendix III
Federal Enterprise Architecture – The CIO Council
Government Performance and Results Act (GPRA)
Prompt Payment Act (PPA), Debt Collection and Improvement Act (DCIA)
Chief Financial Officers (CFO) Act
E-Government Act of 2002, Government Management Reform Act of 1994
Clinger-Cohen Act of 1996
Federal Information Security Management Act (FISMA)
Government Accountability Office/President's Council on Integrity and Efficiency Financial Audit Manual (GAO/PCIE FAM), Federal Accounting Standards Advisory Board (FASAB) guidance
Federal Information System Controls Audit Manual (FISCAM)
National Institute of Standards of Technology (NIST) Special Publications (SP) 800 Series
Business Process Reengineering
Multimedia Product Development
Change Management
Strategic Planning
Action Planning
Process Modeling
Policy Analysis
Project Management
Financial Management
Statistical Analysis Systems
Cost/Benefit Analysis
Performance Appraisal
Earned Value Management (EVM)
Survey Design and Implementation
Quality Management
Quality Assurance
Organizational Assessments
Program Audits
Leadership Processes
Customer Analysis​
Statistical Process Control
High-Performance Work Teams
Training Systems
Risk Assessments
Decision Support Systems
Infrastructure Redesign
Performance Measurement
Compensation Models
Functional Analysis
Enterprise Architecture
Process Improvement Analysis
Security Engineering
Systems Development Lifecycle
Management Consulting
Acquisitions Consulting
Change Management
Configuration
Configuration Management
Value Chain Analysis
Platinum Provides Business Support for:
Platinum's Program Management methodology includes a fluid organizational structure with continuous oversight of each project activity, combined with quality management and financial oversight throughout the contract. We select the appropriate project management structure that is appropriate for the customer's environment, their familiarity and comfort with Agile processes, the reporting hierarchy, and their strategic goals. Our Program and Project Management Earned Value Management (EVM) and Capital Planning Investment Control (CPIC) controls are used as critical fiscal management success factors to manage the risk of each project. Platinum's processes are designed to improve overall financial performance and accountability through collecting, analyzing, and reporting relevant performance-related data. Platinum's Program Management metrics monitor the accomplishment of goals and objectives by quantifying the implementation level, efficiency and effectiveness of controls and the completion of key performance indicators (KPI).
Our Agile Framework uses Agile and Scrum best practices derived from multiple Agile methodologies, including Scrum, Kanban, Lean, XP, and the widely acknowledged Scaled Agile Framework (SAFe)® recognized for applying Lean-Agile practice to the enterprise. Our Program Management processes have supported strategic planning, process re-engineering, software development, developing staffing priorities and mapping funding trade-offs based on the collection and analysis of organizational data.
Platinum's Program Management Office (PMO) implements standards and governance policies to increase the effectiveness and efficiency of all projects by leveraging proven best practices and processes like Quality Control / Quality Assurance, PM resources and project risk management. The PMO shares responsibility with each onsite project manager for all contracts and requires minimal administration to accommodate our clients (e.g., Account setup, Quality, Invoicing, PM and Scheduling Tools, delivery orders, fiscal management, quality processes, etc.).
Our operational PMO reduces the required resources and increases the information transfer from project to project, preventing parallel development and redundancies. Our PMO ensures interaction, responsibilities, and economies of familiarity due to tested efficiencies. Our PMO is equipped with Federal domain knowledge and brings the best value proven PMO to all contracts.
Platinum's PMO enforces corporate governance and policy management practices which focuses on mitigating risks by making sure all staff members follow standard, established practices which have proven successful. This standardization ensures consistency with guidelines, processes, and procedures that Platinum has adopted as best practices.
Platinum has experience conducting business process analysis and re-engineering, helping federal agencies redesign, optimize, and automate end-to-end data processes for transactional business functions. We use our expertise in Data Science, Data Management, and Advanced Data Analytics.
We have helped large Federal organizations such as CMS and VA transform into Data Science organizations with the capacity to analyze large volumes of data and provide actionable insights to improve efficiency and customer loyalty.
We bring broad and deep experience in "data analytics" and "data visualization" as we have used at CMS and VA. We provide end-to-end solutions for data mismatches, data management issues, data analytics and data visualization projects starting from requirement gathering to maintenance of data-driven applications.
Policy management is an integral part of Platinum's governance process. Managing and improving process workflows are dependent on accurate documentation, review, approval, and dissemination of all policy and procedure documents. Policies are living documents that must adapt to the changing landscape and the ever-changing threats that may impact an organization. Platinum's policy management process ensures that there is a straightforward way of disseminating new or amended policies to people and tracking whether they actually read them. Our policy management processes let an organization adapt quickly and keep their team members aware of the latest risks, threats, tactics, and intelligence to help them do their jobs effectively. It also lets you track compliance with any rules, regulations, and laws that affect your organization.
Platinum's business process re-engineering (BPR) practice looks at an organization's business processes and major functions and its strategic goals with the objective of increasing efficiency, improving quality, and/or reducing time or costs. This starts with an in-depth analysis of the business' workflows and identifying key areas that are inefficient and need improvement, then developing a plan with key performance indicators to improve inefficiencies.